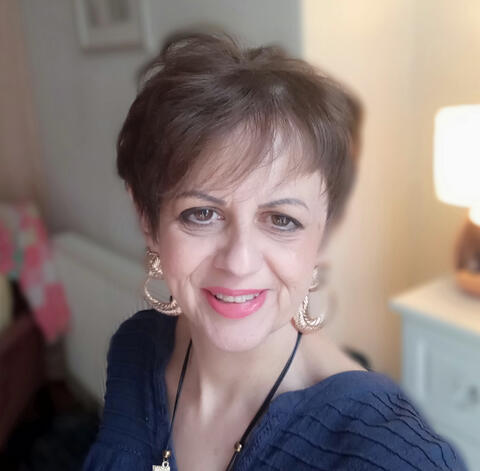 Judith Coyle Editorial
Copywriter, Editor, PR
07872 484 149
judithquick@googlemail.com
#coylescrediblecontent
Raising Your Profile Word by Word
You use words every day but are you confident that you're using them powerfully, accurately or effectively? Is your message heard?I'm Judith Coyle, copywriter, editor and PR person. I provide personalised, affordable PR and targeted editorial services for small businesses, sole traders, authors, artists and charities. My aim: to help you secure more enquiries, clients and opportunities.I ensure that your words flow and are persuasive. I smooth clumsy sentences, cut 'flab', rectify poor word choices, zap grammatical and typographical errors and clear up ambiguities. I check that your words don't contravene libel laws. I make your writing 'voice' sparkle.SERVICES:
- Press releases editors long to use, giving you the publicity you need.
- Copywriting for websites, articles, newsletters, case studies, blog posts.
- Copyediting and subediting: either a light touch or in-depth/structural editing.
- Proofreading to correct typos, grammar and spelling. Ensuring fonts and formats are consistent.
- CVs revamped.
-Letter writing. Crafting important letters to argue your case, make a complaint, secure a post or sponsorship.
- Author support: helping write your synopsis, cover letter, author biography.ABOUT ME:
I've worked with words since I was 16 - and I'm not 16 any more! Certificate in Periodical Journalism from the University of the Arts (London College of Printing.) BA (Hons) degree in English Literature from Lancaster University. Based in Morecambe, Lancashire. Click the LinkedIn icon for more.CLIENTS:
Some clients have been with me for many years, like motorcycle writer/adventurer, Gordon G May; Fiona Frank, niece and champion of Glasgow artist, Hannah Frank (1908–2008), and Katie Jenkins, who ran flynnthedog pet supply business, created Dog Hair Day shampoo and founded V2Pi, a virtual assistant business.
Some sought intermittent help: Lancaster & District Chamber of Commerce; John Elles, artist; James Mackie, musician and interiors specialist (now full-time artist); Graham Lowe, artist; Others need me for affordable one-off projects or short-term help.During the pandemic it was Royal Enfield's 120th Anniversary. Working for the brand manager I put together a small team of editors. We rewrote, edited and proofread around 100 heritage and technical stories for this international motorcycling company. These stories form a permanent archive and became four books.As a journalist my work appeared in local and regional media such as Lancashire Life as well as in magazines such as Period Living and Computer Music.TESTIMONIALS:
'Asking Judith Coyle to produce the regional publicity for my prize-winning debut novel, The Judas Case, was the best marketing move I made. She quickly understood what I wanted to achieve and asked carefully focused questions to emphasise the story of the book's appeal and its road to publication. Judith then produced a PR kit that pushed all the right buttons for Cumbrian media and used her comprehensive list of contacts to ensure it reached the right people. Doors opened and coverage followed. I'll definitely use her services again for the sequel.'
Nicholas Graham, Author, Cumbria.'Judith Coyle does an excellent job and at very reasonable rates. She successfully publicized my first full-length novel, The Pukur, in local, regional and Asian-related media. I highly recommend her services.'
D K Powell, Author, Cumbria.'If you're looking to raise the profile of your business or a key project, then I highly recommend Judith Coyle. As a trained journalist she can write news articles that draw the attention of readers, have you on a BBC Radio show within days, and give you loads of ideas about how to develop the PR for your business going forward. She has been an absolute pleasure to work with.'
Dr Sandra Wearden, Associate Member, Centre for Higher Education Research and Evaluation, Lancaster University.'I heartily recommend Judith Coyle if you need targeted local and regional PR. She crafted press releases for me for my debut novel, Keeper of Secrets, and knew exactly who to send them to. As a result, my book now has coverage across Lancashire and Cumbria and has been seen by thousands more potential buyers. And an extremely reasonable fee too.'
Sarah J Dodd, Author, Lancaster.'That's amazing! You have written the Hannah Frank Art end-of-year newsletter saying exactly what I wanted to say but putting it in a much clearer form than I ever could have. Thank you.'
Fiona Frank, Director, Hannah Frank Art.'Absolutely perfect press releases – thank you very much, Judith. I wouldn't change a word.'
Vicky Lofthouse, CEO, Lancaster & District Chamber of Commerce.'What your editing brings to my writing is creative flair. There is something unique about the way you treat my copy that is hard to find elsewhere. I would never have dared attempt The Bullet-In magazine without your support and guidance. Your persuasive copywriting and press releases have helped secure valuable media coverage for my 'Overland To' series of motorcycling travel books too.'
Gordon G May, Author/Adventurer, Cheshire.'Judith is a pleasure to work with. Her copy is excellent and gets results. Judith will always be my first choice for PR and copywriting.'
Katie Jenkins, Proprietor, Dog Hair Day; Director, V2Pi, Lancashire.'That's terrific! Great piece of work, Judith.' Dan Knowles, Director, Northern Reach, Lancaster.'Great work, Judith - you are the BEST! Thank you for your PR skills and brilliant copywriting.' Mark Gray, Producer, King Sound Studio, North Lancashire.PIC CREDITS: Lancaster view and profile pic - Judith Coyle; 'Dance', 1950, by Hannah Frank.
---