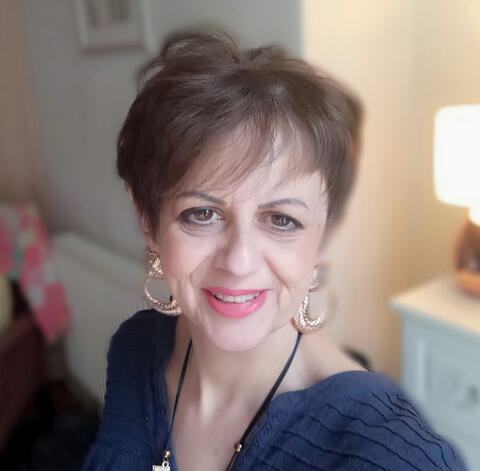 Judith Coyle Editorial
Copywriter, Editor, PR
07872 484 149
judithquick@googlemail.com
Raising Your Profile Word by Word
You use words every day but are you using them powerfully, accurately or effectively? Is your message even heard?

I'm Judith Coyle, freelance writer, copywriter, editor and PR person. I work with entrepreneurs, businesses, sole traders, artists, writers and charities to secure more enquiries, clients and opportunities.

My editorial skills ensure that your words flow and each one earns its place. I zap grammatical and typographical errors, clear up ambiguities, smooth clumsy sentences, cut 'flab' and rectify poor word choices. I check that your words don't contravene libel laws and I make your writing 'voice' sparkle.

SERVICES
Press releases editors long to use, giving you the publicity you need.Copywriting for websites, magazine and journal articles, press campaigns, newsletter text, case studies, covering letters, longer blog posts.Copyediting and subediting: either a light touch or in-depth/structural editing.Proofreading to correct typos, grammar and spelling. Ensuring fonts and formats are consistent.CVs revamped to help you move forward.Author support: helping write your synopsis, cover letter, author biography.Journalism. Do you have a strong human interest story? Contact me.Full-length novel proofreading and copyediting by my associate, Claire Cronshaw, at Cherry Edits.
ABOUT ME:
I've worked with words since I was 16 - and I'm not 16 any more! Certificate in Periodical Journalism from the University of the Arts (formerly London College of Printing.) BA (Hons) degree in English Literature from Lancaster University. I'm based in Morecambe, Lancashire. Click the LinkedIn icon for more info.

PRAISE
'If you're looking to raise the profile of your business or a key project, then I can highly recommend working with Judith Coyle. As a trained journalist she can write news articles that draw the attention of readers, have you on a BBC Radio show within days, and give you loads of ideas about how to develop the PR for your business going forward. She has been an absolute pleasure to work with.'
Dr Sandra Wearden FBS, Lancaster.

'That's terrific! Great piece of work, Judith.'
Dan Knowles, Business Development Consultant, Fraser House Hub, Lancaster.

'I heartily recommend Judith Coyle if you need any targeted local and regional PR. She crafted press releases for me for my debut novel and knew exactly who to send them to. As a result, my book now has coverage across Lancashire and Cumbria and has been seen by thousands more potential buyers. And an extremely reasonable fee too.' Sarah J Dodd, Author.

'Absolutely perfect – thank you very much, Judith. I wouldn't change a word.' Vicky Lofthouse, CEO, Lancaster & District Chamber of Commerce.

'What your editing brings to my writing is creative flair. There is something unique about the way you treat my copy that is hard to find elsewhere. I would never have dared attempt The Bullet-In magazine without your support and guidance. Your persuasive copywriting and press releases have helped secure valuable media coverage for my 'Overland To' series of motorcycling travel books too.' Gordon G May, Author and Overland Adventurer, Cheshire.

'Judith is a pleasure to work with. Her copy is excellent and gets results. Judith will always be my first choice for PR and copywriting.'
Katie Jenkins, Dog Hair Day and V2Pi, virtual assistant services.

'Great work, Judith - you are the BEST! Thank you for your PR skills and brilliant copywriting.' Mark Gray, King Sound Studio, Lancashire.
---